Learn About

||

Junior Service League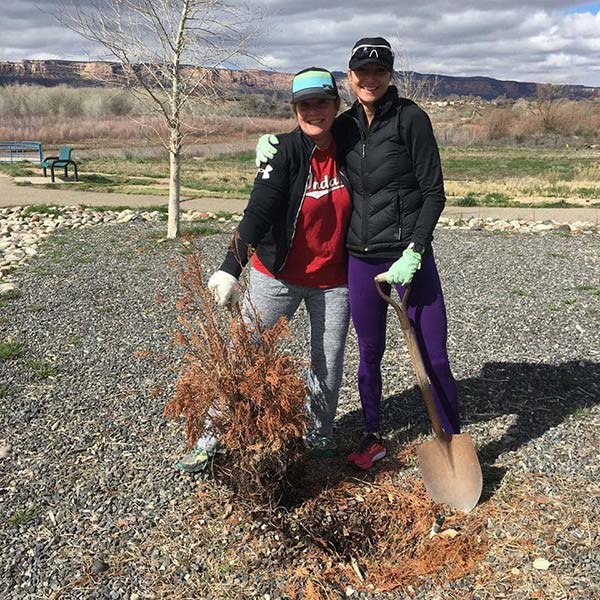 Who We Are
Junior Service League is a nonprofit service organization in Grand Junction, Colorado which was founded in 1983. We are a group of talented and involved women who are committed to working together to improve the community through effective volunteerism and fundraising. JSL members are committed to educating ourselves regarding community issues and leadership. We promote education and contribute to the betterment of our community by supporting and promoting health care issues, human services development, children's issues, and arts and recreation.
JSL members raise funds through community events, such as Viva el Vino.   The funds from Viva el Vino and other events are donated back into our local community through grants awarded annually. We have raised money in the past through Walk 4 Life that provided funding for screening mammograms, ultrasounds, and screening of biopsies to be utilized by uninsured individuals under 49 years of age in Mesa County through a partnership with St Mary's and Community Hospitals.
Over the years, JSL has awarded more than $1,100,000 in grants and provided more than 750,000 hours of community service to help nonprofit organizations in Grand Junction.
Strong Women. Stronger Community!
Our Mission
Junior Service League is an organization of women who are committed to working together to improve our community through effective volunteerism and fundraising.
Our History
An initial group of about 100 Grand Valley women were interested in starting a Junior Service League in Grand Junction. Typically, JSL is a path taken by a group with the eventual goal of becoming a nationally and internationally recognized Junior League organization.
In 1983, the women accomplished the first hurdle: obtaining the 501c(3) nonprofit status. Initial fundraisers had raised money to become a Junior League chapter. Membership declined from about 75 to 25 during the year of 1987 when many families moved from the area when the gas and oil industry took a nosedive on the Western Slope.
With membership down, the women knew they needed to rebuild to become a Junior League chapter. However, JSL members were approached by the Riverfront Commission about a section of land for sale along the Redlands Parkway that was needed to complete the Riverfront Trail. The group had to decide whether to become a Junior League with the money already raised or buy the land and donate it to the Riverfront Trail. After a vote, the group bought the land and donated it to the Riverfront Trail. That area is now known as the Junior Service League Park.
Moving forward, the group of women continued its fundraising efforts as the Junior Service League of Grand Junction. While the organization has evolved during the years with its activities, and with members coming and going, the group has stayed steadfast in its efforts to help the community through volunteerism and fundraising to provide grants for area nonprofits and for breast-cancer awareness and detection.